JoomSlot Component backend 
Go to administrator > components > JoomSlot
JoomSlot Dashboard

Information such as Total Game points (the credit you have in your agent account that available for sell to your user), Total Players, Total Collection and Total Added Points.
Details

Category: FAQs
Hits: 220
JoomSlot Kickstart Package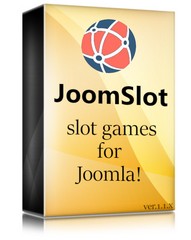 Joomla! v3.10.01
JoomSlot component v1.0
JoomSlot Jackpot module v1.0
JoomSlot Bitcoint Payment plugin v1.0
Akeeba Kickstart v7.0.7
Latest file Joomslot-v1-00.zip (Joomslot-v1-0.jpa and kickstart.php)
Simple setup step: upload Joomslot-v1-00.zip > unzip > visit http://your-domain/kickstart.php > follow simple step by step (assume that you already have web server and database setup, if not read more below detail guide)
Backend > http://your-domain/administrator 
Default admin user: administrator
Password: set on setup
Details

Category: FAQs
Hits: 220
How to purchase game credit/Point
Login > purchase > amount of credit/point > confirm and pay
Enter credit/point amount, tick kennie club as payment.

Details

Category: FAQs
Hits: 216
JoomSlot - Agent
Webmaster are welcome to become our agent, simple agent application form here. 
Requirement:
Working Joomla! website
Working JoomSlot
Registered user at JoomSlot.Com
That's all, you are welcome to join us.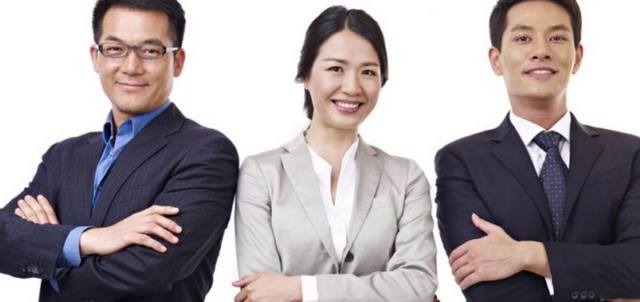 Read more Agent features:
Details

Category: FAQs
Hits: 207
How to withdraw credit or point
Login > withdraw > Gamepoints to withdraw > Bitcoin wallet address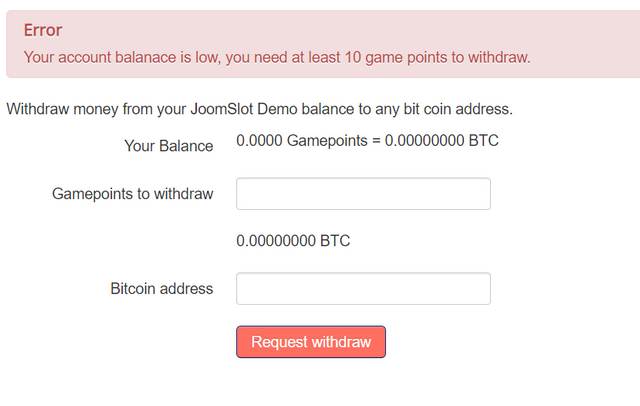 Default minimum withdraw is 10 credit or point or 0.0001 BTC.
Details

Category: FAQs
Hits: 195