JoomSlot Frontend
JoomSlot Component frontend
 Enable JoomSlot menu module.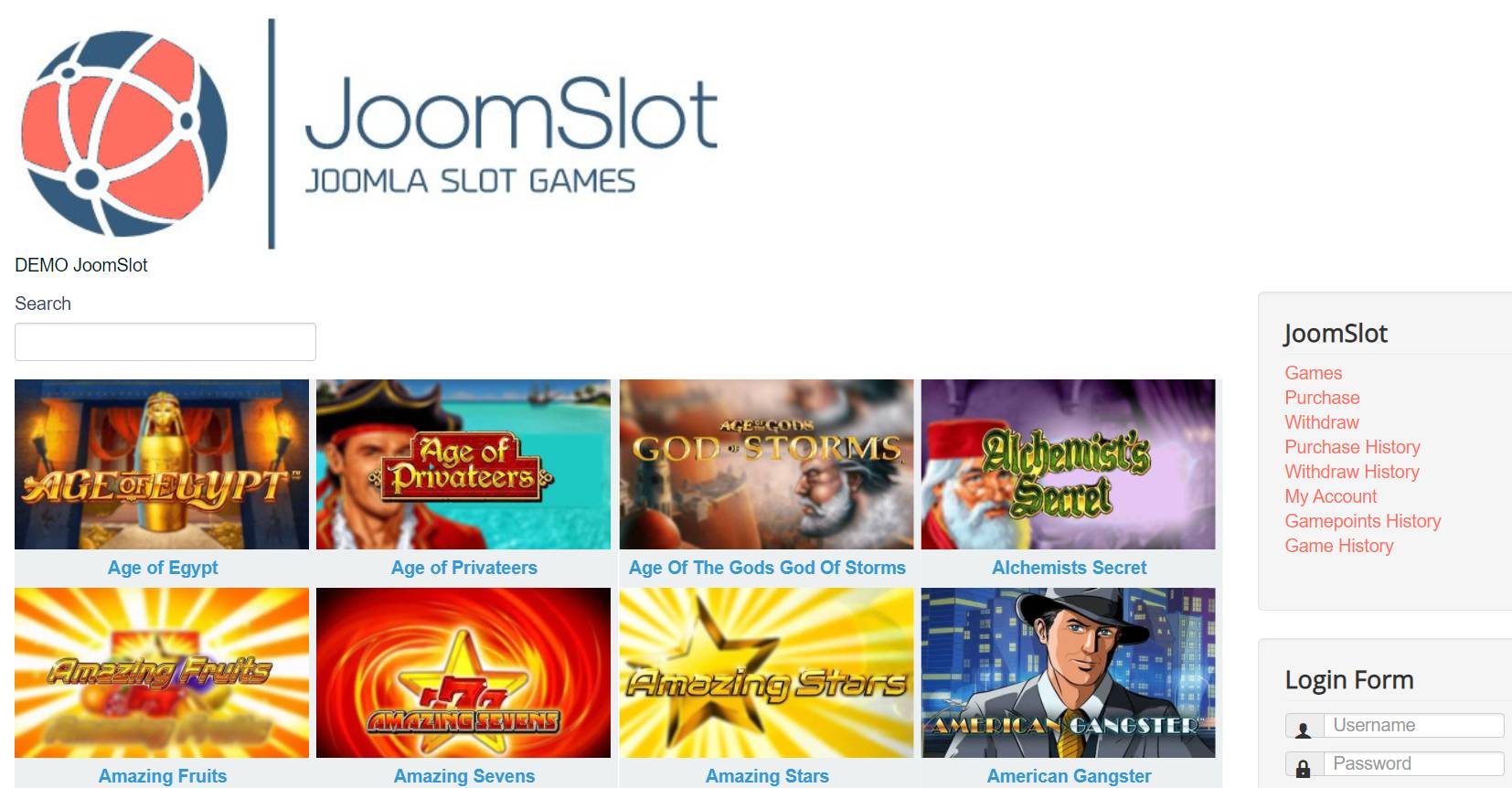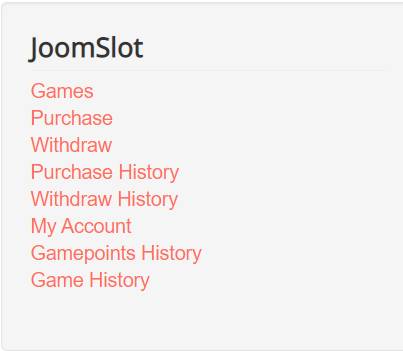 JoomSlot - Play Slot Games
List all available slot games, public or guest user can just click and play, game ID and 1000 game credit will auto generate when open the page. Your site visitors now can enjoy several hundred of slot games, added gaming feature to your Joomla! website and this is the main feature of JoomSlot - Slot Games for Joomla! FREE.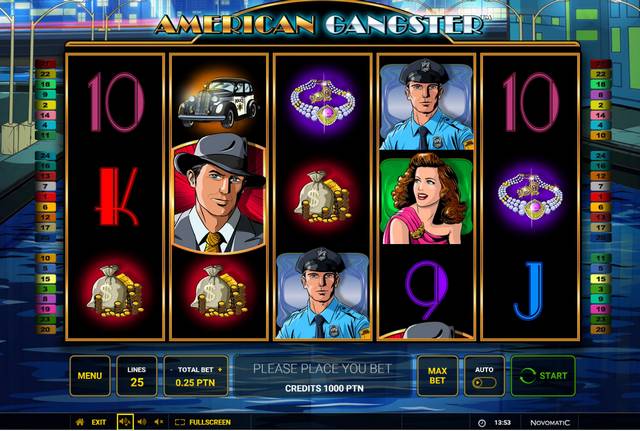 For registered user - JoomSlot will create game ID for registered user, registered user have to have game credit in their game ID to enjoy the games.
OPTINAL feature - Webmaster can monetize their Joomla! website with JoomSlot to sell game credit to their users.  Webmaster have to join JoomSlot Agent to sell game credit. Join JoomSlot Agent here.
JoomSlot - Purchase
Registered user can purchase game credit here.

The default currency is Bitcoin and default rate is 1BTC = 100000 credits.
Before webmaster can accept Bitcoin payment, please enable and setup Kennie.club (BTCPay) payment gateway plugin. Go to backend administrator > extensions > plugin > search for kennie .  More detail about how to setup Kennie.club payment gateway here.
Webmaster are welcome to contact us for customs payment gateway, we can develop customs payment gateway on demand,  email This email address is being protected from spambots. You need JavaScript enabled to view it.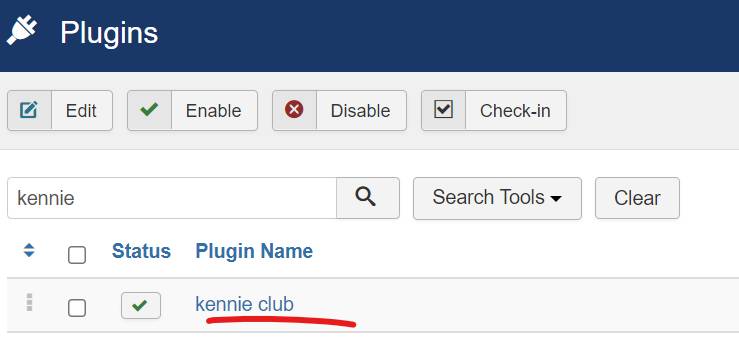 Game credit will automatic credit to user game when payment confirmed.
JoomSlot - Withdraw
Registered user can request withdraw their game winning.

Default min. withdrawal is 10 credits. Enter the credit amount and provide Bitcoin wallet address (please generate NEW receiving address from your wallet app for each withdrawal).
JoomSlot - Purchase and Withdraw History
Detail purchase and withdrawal history.


JoomSlot - My Account
Registered user account detail, game credit available, credit in/out record.

JoomSlot - Game Points and Game Stats
These section show detail of game credit stats and game stats.
Details

Category: FAQs
Hits: 549