JoomSlot - Withdraw Game Credit/Point
How to withdraw credit or point
Login > withdraw > Gamepoints to withdraw > Bitcoin wallet address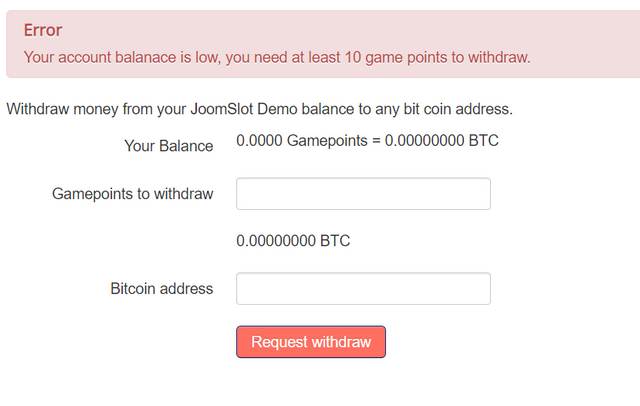 Default minimum withdraw is 10 credit or point or 0.0001 BTC.
Webmaster can set withdrawal limit at administrator > components > JoomSlot > options
You can set minimum withdraw amount by BTC, and maximum amount per day per user.
Please do not set lower than BTC 0.0001 as this Kennie.club (BTCPay) unable to process lower then this amount.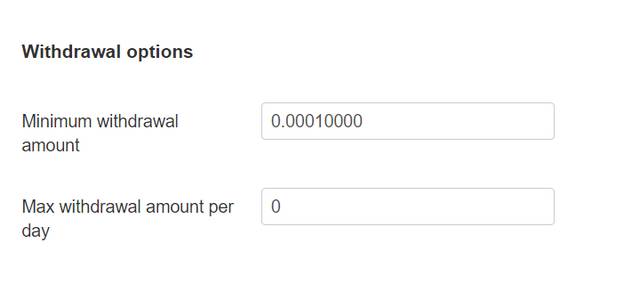 Please also note that withdrawal payout is not automatic, webmaster have to manually login to Kennie.club to complete the payout, go to wallet > payouts > select payout ID and pay. After complete the payout go back to administrator > components > JoomSlot > withdrawals > update status (email will notice user for the withdraw status and detail).
We encourage webmaster check and verify every withdrawal request if valid (check game stats, user transaction history) before payout, and we encourage complete the payment in 15 minutes when received withdraw request from user, this is important to added confident and trust to your website.
Details

Category: FAQs
Hits: 376