JoomSlot - Purchase Game Credit/Point
How to purchase game credit/Point
Login > purchase > amount of credit/point > confirm and pay
Enter credit/point amount, tick kennie club as payment.

Confirmed credit/point and BTC amount and click Confirm & Pay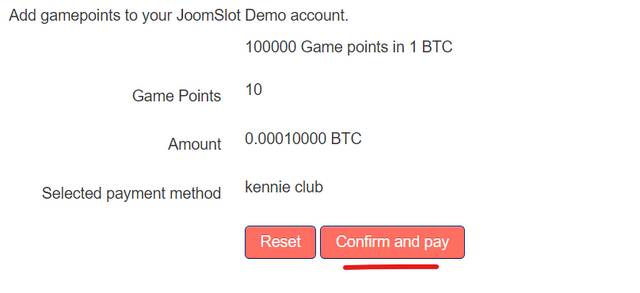 Kennie.club (BTCPay) payment page, use Bitcoin wallet app scan the QR code or manually copy Bitcoin address to complete the payment. Credit or point will automatic added to user game ID when payment completed, this usually take about 1-2 minutes ( Kennie.club setting 1 confirmation will take less than 1 minute, depends on your BTCPay setting, example for 6 confirmation will take more than 30 minutes to complete.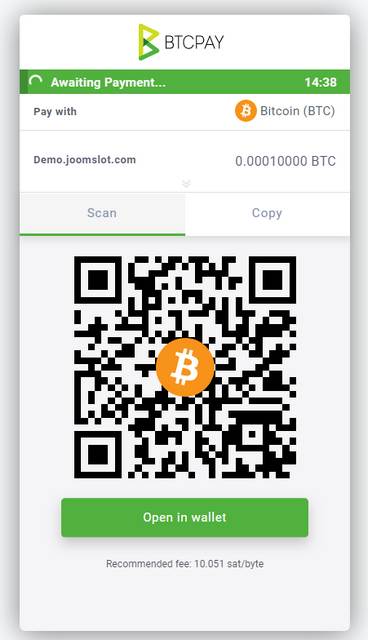 You (webmaster) can go to Kennie.club > invoice page to check all invoice for detail.

Details

Category: FAQs
Hits: 506